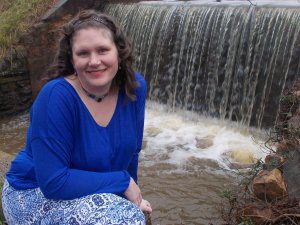 I've not always been a princess (okay, maybe I have always felt like one). But I have always been a writer. I'm so happy to now combine both.
Why I wrote about a princess:
When I was in middle school, I was fascinated with princesses. It was back then I began writing A Princess in Disguise. Since then, true to the theme of my book, I've since married my own king, and we have two princes. Even though many years have passed, I've never stopped thinking about this book. I'm so thrilled that I can finally share it with other princesses.
Why I love a good journey:
Of course, it would be fun to be in disguise and go on a journey as Princess Margaret does. It's important to explore other faraway lands. It allows us to explore how we think and feel at the same time—a mental journey. It also lets me appreciate coming home to my own castle, too.
What I do at my day job:
Writing has been a very big part of my life, both personally and at school. I have a master's degree in publishing, and I help other writers edit and compile their own books.
Here's where you can find me at work:
"Come. Watch the waves with me."